Take your business to the next level
Digital media are a fundamental requirement in today's tech-savvy society. The simplest of tasks have been replaced by modern methods of communication. You are welcome to explore this technical journey with us at VIAGEM TECHMATES, and we will keep you informed of the most recent technology trends.
Web design and development, content management systems, e-commerce solutions, bespoke software development, mobile application development, and print media design are our primary areas of focus. Our delivery model guarantees that our final product will help our clients stand out from the crowd and create a specialized market that will only be loyal to you and your company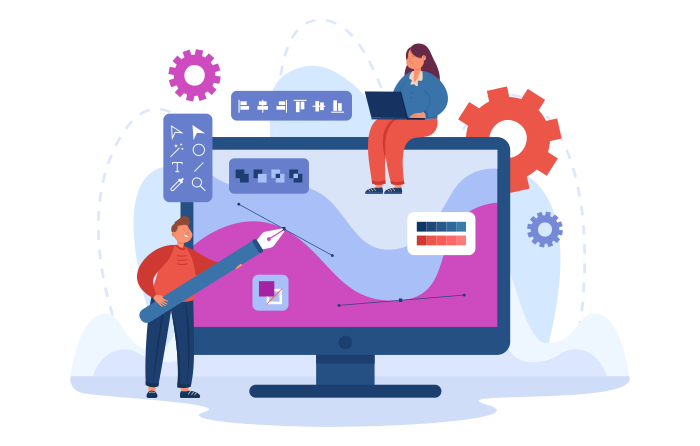 01
Design
We believe that design is not just about making things look pretty, but also about solving problems and communicating ideas effectively. We work closely with our clients to understand their brand identity, target audience, and business goals so that we can create designs that are not only aesthetically pleasing but also align with their overall brand strategy. Our team of talented designers uses the latest design software and tools to create designs that are visually stunning, engaging, and effective. Whether it's creating a new logo, designing a website, or developing a marketing campaign, we approach every project with a keen eye for detail and a focus on delivering designs that meet our clients' objectives. 
Let's Connect
02
Develop
At Viagem Techmates, We are committed to providing top-notch software development services to our clients. We understand that every business is unique, and therefore we work closely with our clients to develop customized software solutions that meet their specific needs. Our team of skilled developers is well-versed in various programming languages and technologies, ensuring that we can deliver software projects that are not only functional but also reliable and scalable. We believe in agile development methodologies that allow us to deliver quality software on time and within budget. 
Let's Connect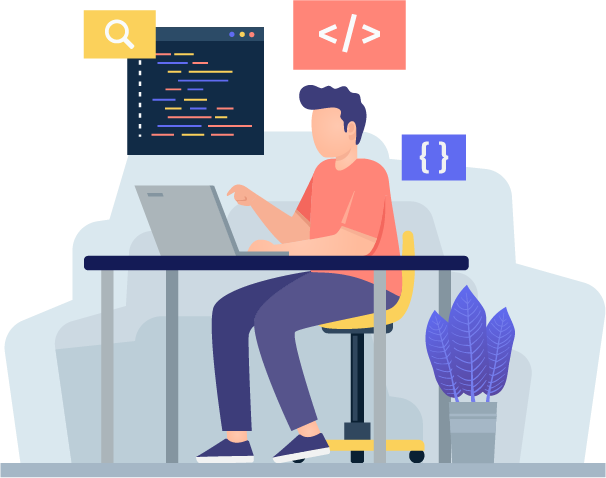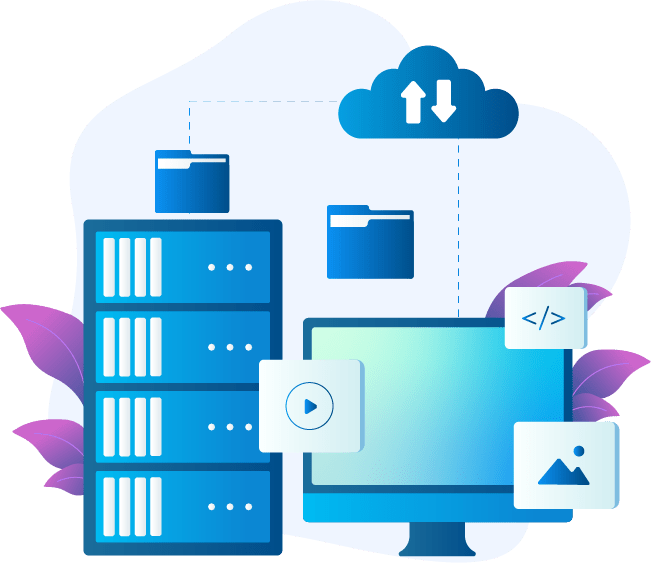 03
Deploy
We Believe in an end-to-end delivery model. The deployment process is a critical aspect of the software development lifecycle. Our team of experienced developers is skilled in deploying software applications across various platforms and environments, including cloud-based solutions, on-premise installations, and mobile devices. We also conduct thorough testing and quality assurance checks before and after deployment to ensure that our software applications perform optimally and meet our client's requirements. In addition to deployment, we also provide after-sales web maintenance for websites and applications.
Domain and Hosting
Website Maintenance
Bulk SMS & Email Marketing
Technical Support
Let's Connect
Why choose us to watch this video know more